| | |
| --- | --- |
| Performance | 8 March, 1987 |
| Venue | Swanston St, Melbourne, Melbourne Moomba Festival |


THE LAST WAVE was created by Handspan Theatre commissioned by the City of Melbourne for its entry in the 1987 Moomba Parade.
---
---
---
---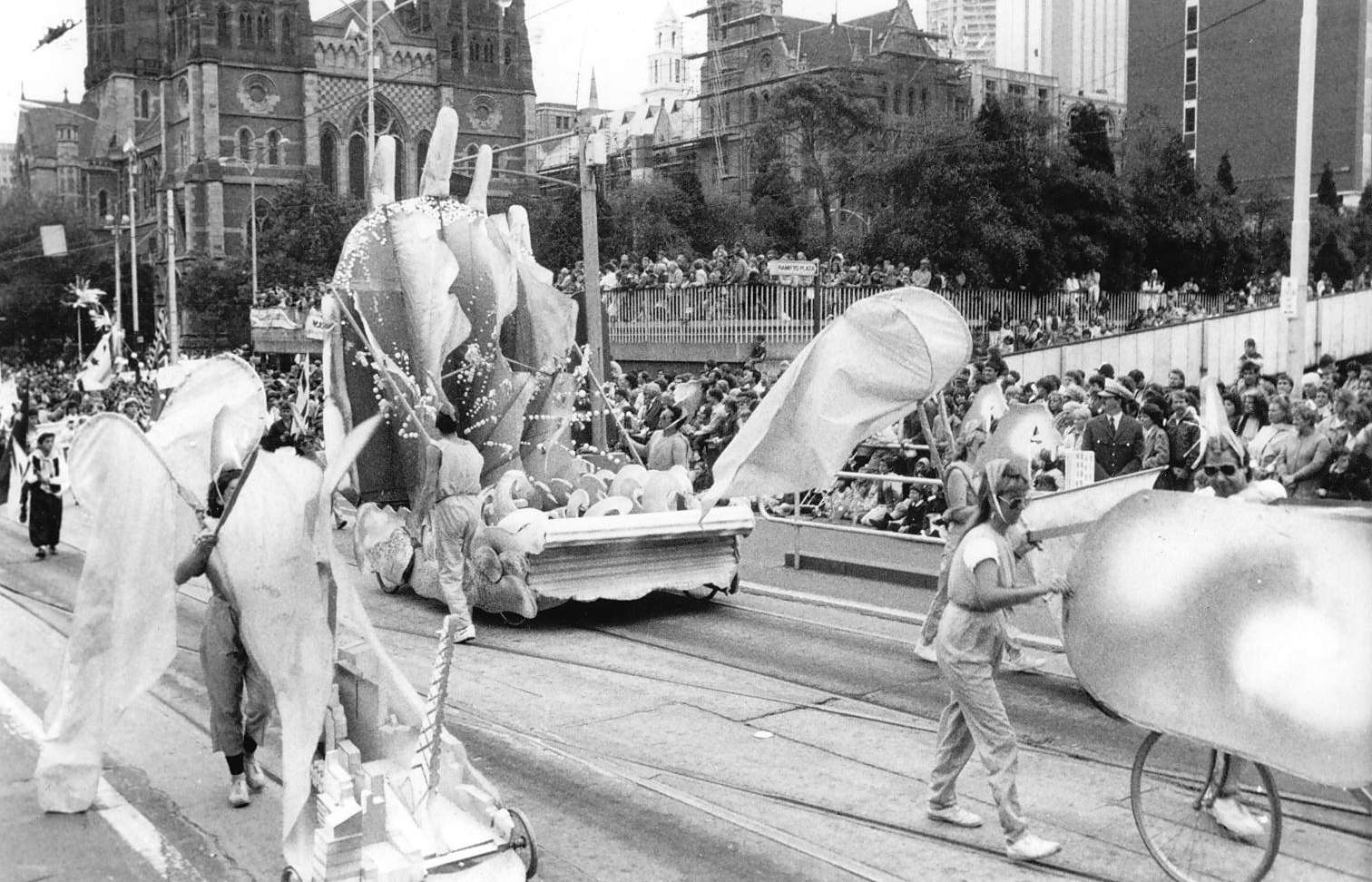 The Last Wave
Photographs © Stephen Henderson, 1987
(Click photos to enlarge)

The Festival theme for 1987 was Moomba Goes to the Movies. Parade entries were required to be based on a film title, and Handspan chose Peter Weir's film, The Last Wave.
The processional production was paraded by almost all of Handspan's members at the time, supplemented by a few close colleagues, as the imagery and its articulation demands grew. It was produced for one performance only, but seen by thousands of viewers in Melbourne's main thoroughfare and a television audience of more than a million.
THE LAST WAVE paraded in three clusters each with an animated centrepiece float accompanied by multiple smaller scale images that linked the sections to form a 30 metre-long pageant
Lifesavers were represented by animated rows of legs and led the pageant. A sandcastle float, with tessellations a forest of waving hands followed. Then, small cityscapes were engulfed over and over again by waves, preceding a huge tin wave that sounded thunder rolls as it broke repeatedly.
The final image was built on a large hand that broke open in a Hokusai-style spray of foam and bubbles, and crashed closed, in a repeat wave action as it traveled.
The construction of the work and its large scale images required the company to hire an abandoned local garage space which as temporary workshop space for floats to be built and rehearsed on its oily tarmac and in the neighbouring streets. Devised and designed by Trina Parker, Ken Evans and Philip Lethlean it was built by company members under Philip's production management.
28 performers assembled for rehearsal on the morning of the parade and refined their performance on the 3 kilometre walk to the staring point from where it began its further 2 kilometre performance. The images were large and not easy to operate so that it was an exhausted company that reached the procession's end where THE LAST WAVE was awarded the Mayor's Cup for Most Original Entry.
---
---
The Last Wave
Segments from Handspan's archival camera footage and TV News recordings.
Compiled: Andrew Bleby 1987
---
---
---
Scroll back to Click Tab: The People
---
| Production team | |
| --- | --- |
| | Company above |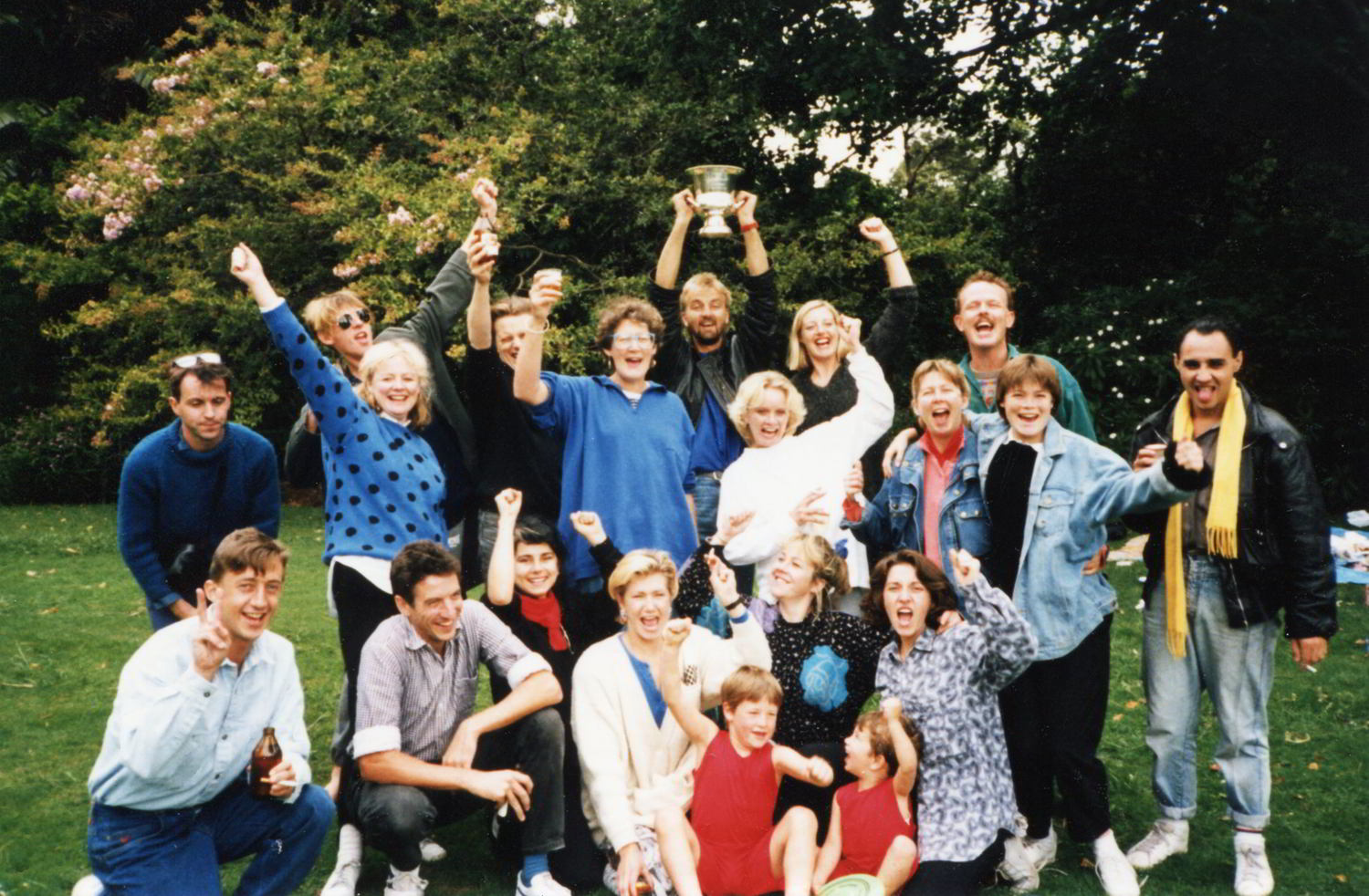 ---
The Last Wave
Post parade company celebration
---
---
Scroll back to Click Tab: The Production
---
On the Street
: