---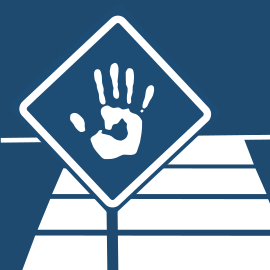 Handspan created images and spectacles that appeared on the streets and at outdoor events throughout its 25-year history}
---

Handspan first appeared on the street in protest against the building of Melbourne's F19 freeway in 1978. From then on and beyond the company's lifespan, its artists have continued to contribute visual imagery to demonstrations and occasions taking place outdoors.
More formally, early Handspan members collaborated with other artists to produce street works, in Rivercrafts (1978) and with Gaudio Visuals (1979). Handspan plays, Hansel and Gretel (1978) and The Bunyip of Berkeley's Creek (1980) and Out for a Duck (1987), were adapted for outdoor locations and busking appearances. The company created new work for community events through workshop programs and projects in (Handmade) works, and made unique shows for dry riverbeds White Mother (1985) and in a swimming pool Waves of Change (1987).
Many of Handspan's memorable outdoor appearances were in pageantry and spectacle tableaux, created for special occasions at the behest of festival and community organisations.
---
---

These productions gave company artists a stimulating challenge in their development of visual performance. They engaged the Handspan's ensemble skills in non-verbal image theatre techniques and sensibilities, and extended their reach to resonate with large and ambulatory audiences. They were seen by the company as new opportunities for artistic adventure.
These works were sometimes created through 'improvisation' and 'adaptable' to the circumstances of unpredictable performance locations, conditions and audiences. Others were site-specific productions, often for one-off appearances, and sometimes on travelling stages. Large scale projects brought together the wider company membership who converged and pooled their skills in gigs that succeeded through the applied energy of many participants.
---
Company snapshots
---

By the 1990s, processional projects were a key feature of Handspan's annual programs, led by Trina Parker, Ken Evans, Philip Lethlean and Katy Bowman and created in response to commissions from major Melbourne arts organisations, festivals and communities.Full-time commitment to a Handspan ensemble was by the end of the 1980s, unviable - livings had to be earned, and Handspan had limited resources. It was these processional and promenade works that kept the whole Handspan artistic membership engaged in new innovative performance development.
Productions were commissioned by:
---
---
MELBOURNE INTERNATIONAL ARTS FESTIVAL: outdoor roving productions for Festival openings at John Truscott's 1991 Festival, The Crossingand for Leo Schofield's 1996 Festival, Bare Bones.
---
---
MELBOURNE FRINGE FESTIVAL: opening parades in Brunswick St, Fitzroy were a key feature of the festival from 1983 - 2003. Handspan's parade entries were: Held On the Breath of the Wind (1994), Enrapture (1995) and Swim (1996)
---
CENTENARY CELEBRATIONS: Victoria's Sesqui-centenary Celebrations (1985) and Australia's Bi-centenary Celebrations (1988) were opportunities for a flowering of arts activity across Australia, particularly in public arenas. Handspan's The Black Mother (1987) was part of Victoria's closing celebrations; and Waves of Change was staged in an outdoor municipal swimming pool for a weekend Bicentennial Event at the Castlemaine Festival (1988) in regional Victoria.
---
Outdoor and site-specific image-based arts activity has continued to soar in popularity Australia-wide, particularly alongside major international events including the Sydney's Olympic Games (2000) and Melbourne's Commonwealth Games (2006). Many former Handspan artists have collaborated in the creation of the increasingly magnificent stadium spectacles that accompany such events, melding their puppetry-based techniques with digital illusion and contemporary technology.
On the Street
: