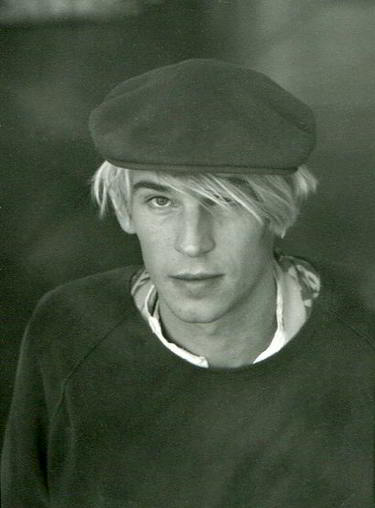 Photograph: © Martin Kantor, 1988
| Member | 1987 - 1989 |
| --- | --- |
| Administrator | 1986 - 1988 |
Stephen joined Handspan in 1986 when he was appointed Administrator.
He came to the company with an interest in writing for the stage rather than in management. Nevertheless, he took the job on and quickly turned into an outstanding co-producer and general manager. He worked in this catch-all position for two years in a strong partnership with newly appointed Artistic Director, Trina Parker. Together they led the company from its ad hoc administrative beginnings into ordered professional management: his writing passion. perforce, applied to project descriptions, promotional copy writing and grant applications during his 'administration'.
Stephen imbibed the Handspan ethos of collective artistic vision and practice and was a key contributor to its direction and character. He understood the relationships between Handspan and its colleagues in the industry across genres and strata, as well the place and potential for its work for multiple audiences. It might be said, he 'got' the Handspan flash.
Stephen left the Handspan job in 1988 having wrangled the complex production that lay behind Four Little Girls success. He has worked across Australia's arts industry in key positions in companies and peak bodies since then with commitment to and comprehension of performing arts in all its vagaries.
In 2015, he recalled that: I left Handspan to establish Chamber Made Opera with Douglas Horton - a project I could never have realised without the Handspan experience behind me and the Handspan capacity for vision ahead of me.