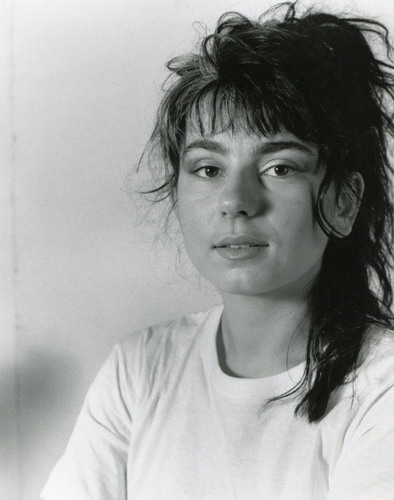 Photograph: © Ken Evans, 1986
Mary became a member of Handspan after being in the cast of A Change of Face written by Andrea Lemon and directed by Carmelina Di Guglielmo.
She developed her Greek-Australian character, Angela from A Change of Face further in Handspan's follow-up schools production, Who Are You (1986), and took many of Angela's characteristics into Wogs Out Of Work when she joined its cast in 1987.
Wogs Out of Work was a ground-breaking and popular comic production that also explored the experience of second generation migrants in Australia. It led to further successful stage works in the genre, and to the popular television series Acropolis Now (1989 - 1992) in which Mary appeared as Effie, a loud mouthed Greek Australian hairdresser famous for her malapropisms.
Further information at: Mary Coustas