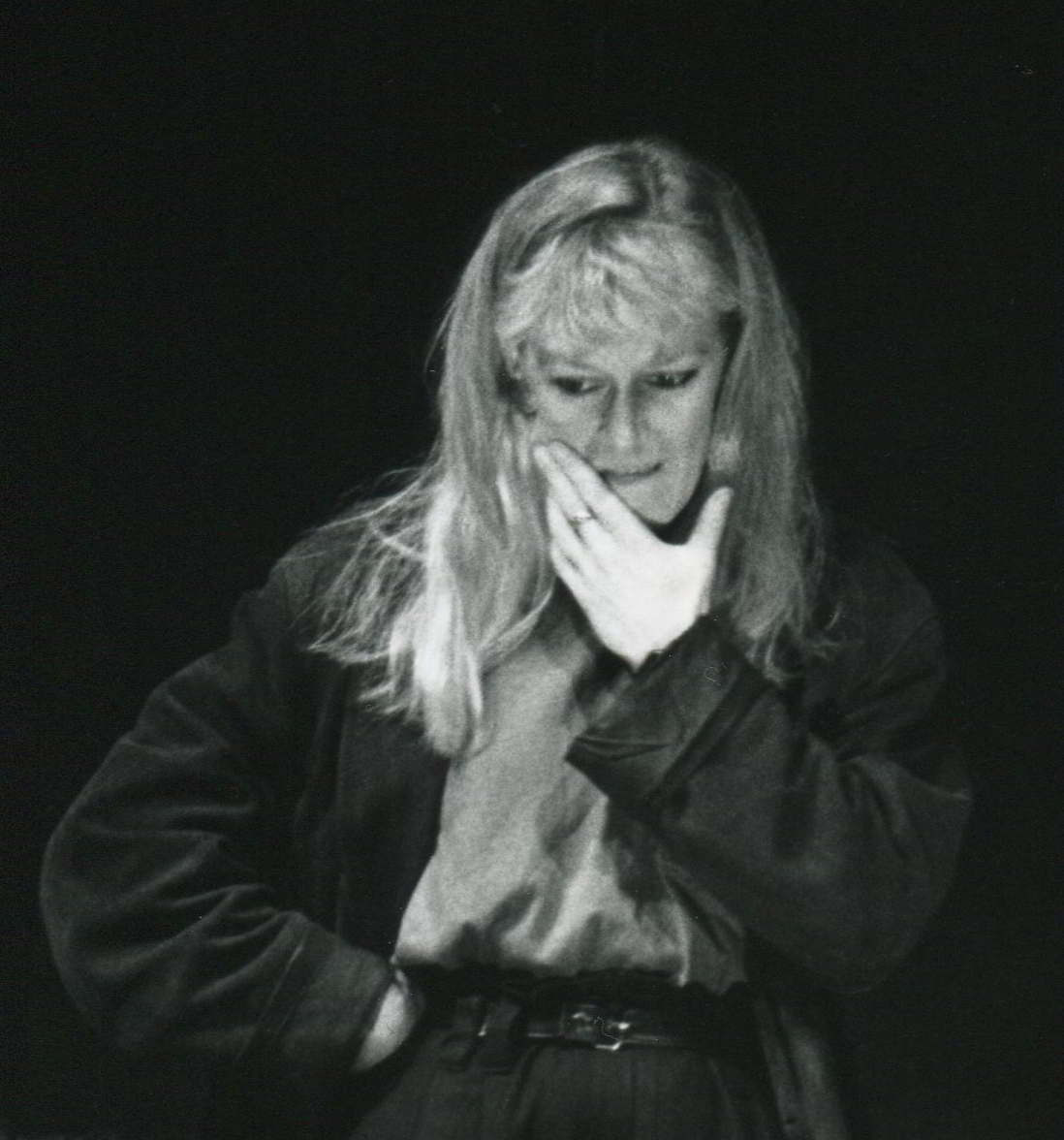 The Age, Melbourne, 1990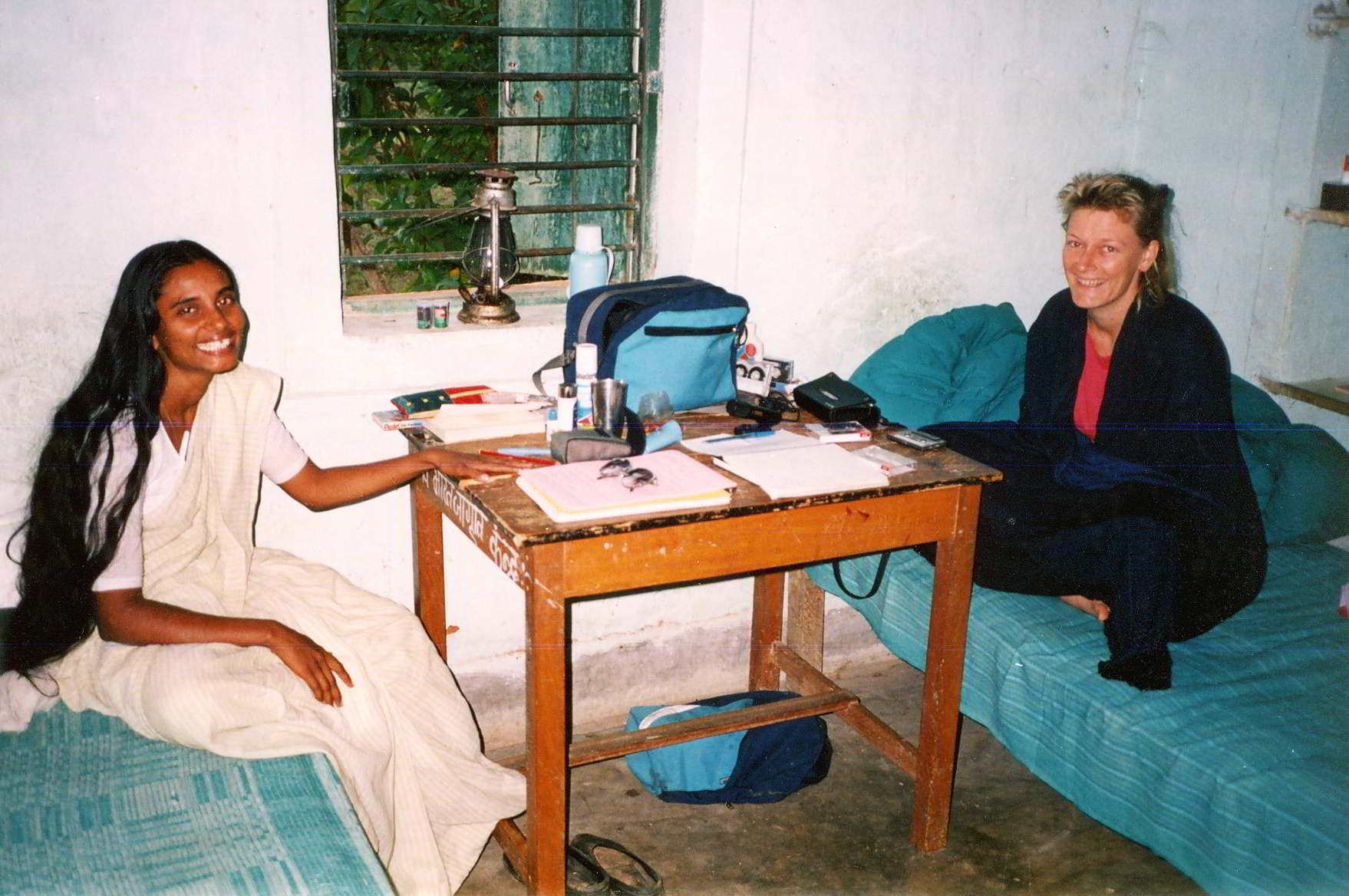 Company snapshot, 1989
---
Andrea was a protégé of Peter Oysten completing her degree at the Victorian College of the Arts Drama School under his Deanship in 1981. Prior to Oysten bringing her to Handspan to complement the company's performance ensemble for The Haunted in 1985, she had already become a key player in the Melbourne alternative theatre and cabaret scene - co-creating the award-winning junk-cabaret band Tick Where Applicable, writing and directing for Arena Theatre, and performing in Not Still Lives and creating Looking In Looking Out (performed in her own home) for Home Cooking Theatre Co.
She remained a core member of the company for 10 years, and led Handspan Theatre's research-based script development of plays dealing with contemporary issues and ideas for a decade. She wrote her first professionally commissioned and produced script A Change of Face for the company's Theatre-in-Education program in 1986 which remained in Handspan's repertoire for two years playing to over 20,000 people.
In 1989, commissioned by Community Aid Abroad, she and Trina Parker travelled to India to research issues faced by women in struggling rural communities. From this experience she created Banquet - A Parable of the Third World for upper secondary and general public seasons. Later that same year Andrea was asked to take on a new role as Handpsan's Dramaturg-in-Residence, leading a program of workshops for company members to understand ways of working with writers and theatre directors, and for writers and theatre directors to learn about working with puppetry and visual theatre.
Andrea went on to become a leading Australian playwright, theatre director and community cultural development artist, with over 50 scripts and productions produced and toured through Australia, Britain, Europe and the US, including three internationally successful productions with Sarah Cathcart - The Serpent's Fall (1987-91), 2 Walking On Sticks (1991-94), and Tiger Country(1995-97), all designed by Trina Parker; the international hit Car Maintenance, Explosives and Love with Donna Jackson; and the award-winning yodelling musical Rodeo Noir.
Andrea's work with alternative circuses - writing and directing for Circus Oz, Flying Fruit Fly Circus, National Institute of Circus Arts, Legs on the Wall, and Melbourne's Women's Circus with whom she was Artistic Director (2003-04) – led to her writing a doctoral thesis examining community and belonging in the context of nomadic Australian circus communities. Her research included oral histories and photographic portraits with elderly circus performers throughout Australia, and formed the basis for a major exhibition, The Circus Diaries at The Arts Centre, Melbourne.
In 2010 Andrea founded Kids Thrive in partnership with Andrea Rieniets. Kids Thrive is now a leading arts and community development organisation committed to child-led community change - partnering artists with specialists in children's education, health, welfare and social justice to design and deliver social change programs for kids throughout Victoria.
---