| | |
| --- | --- |
| Premiere | September 1987 |
| Venue | Exhibition Hall, Royal Melbourne Show, Flemington |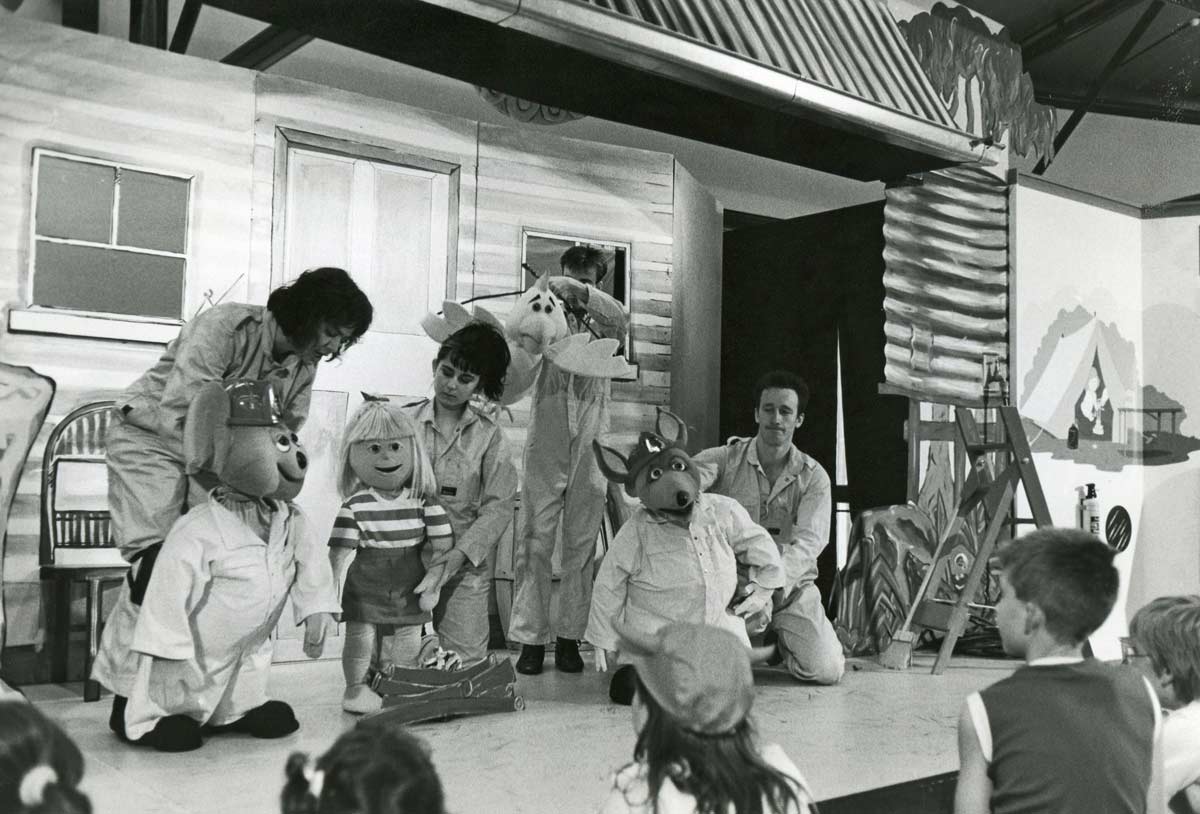 Photograph © David Herd, 1987

CAPTAIN KOALA was a commission from the Country Fire Authority, Victoria, to produce two plays about fire safety for its exhibition area at the Royal Melbourne Show. The work was brought to Handspan by its writer/director, Jon Stephens, at the time, Company Chair.
The plays were performed in a static set representing a rural Australian home where visible puppeteer/actors, dressed in yellow firefighter overalls, operated bunraku style puppet characters.
The work was devised and constructed to impart CFA information to children attending the Show in and its half-hour performances played 6 shows daily during its season.
---
---
Scroll back to Click Tabs: The People & The Performances
---
| Creative team | |
| --- | --- |
| Writer | Jon Stephens |
| Director | Jon Stephens |
| Designer | Michael Salmon |
| Composer | John Phillips |
| Manipulation Director | Jenni Fogarty |
| Performers | |
| --- | --- |
| Captain Kangaroo | Paul Eperjesi |
| Girl & Boy | Mary Coustas |
| Bird & Fire & Fireman | Michael Blair |
| Captain Koala | Maeve Vella |
| Seasons | |
| --- | --- |
| September 1987 | 10 days |
| Total performances | 60 |
| Total audience | 9000 |
---
Scroll back to Click Tab: The Production
​---
For Young People
: