| | |
| --- | --- |
| Premiere | 25 January 1984 |
| Venue | Outdoor Lawns, Sidney Myer Music Bowl, Melbourne |
| Season | 25 - 26 January 1984 |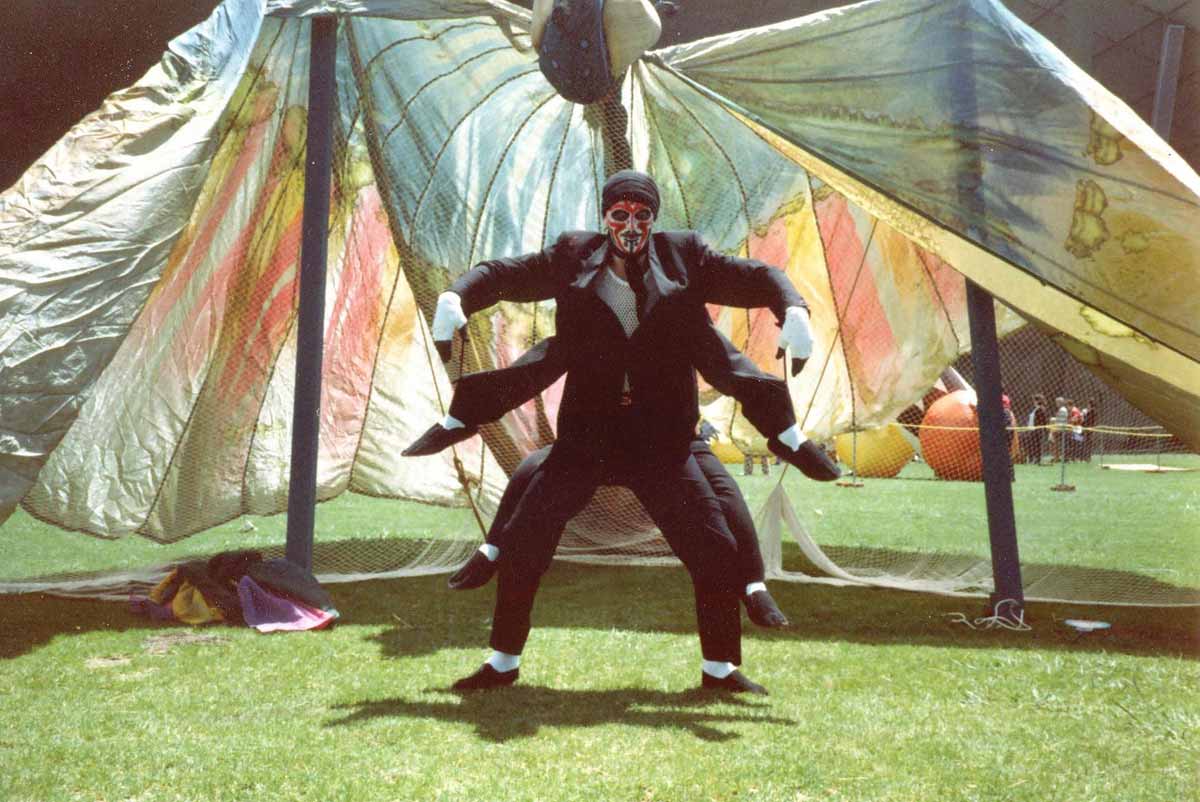 Company snapshot, 1984


SIDNEY SPIDER'S MUESLI BOWL was created by Handspan Theatre for the Arts Education Department at the Victorian Arts Centre in 1983, to celebrate the 25th Anniversary of Melbourne's Sidney Myer Music Bowl.
The play was presented on the Music Bowl Lawns as part of the Fantasy at the Bowl Australia Day weekend and birthday celebrations for children and families.
The story involved the characters of Miss Muffet, her Spider and her bowl of breakfast; and the play's imagery illustrated a metamorphic transformation to a 'butterfly wing', its shape replicating the soundshell roof of the venue behind the action..
With a comic script written by Tony Rickards, the work was performed by costume puppets, actors and stilt walkers on the lawns in front of the stage at interludes throughout the afternoon.
---
Scroll back to Click Tab: The People
---
| Creative team | |
| --- | --- |
| Writer | Tony Rickards |
| Director | Ken Evans |
| Producer | Susie Leigh (Arts Education, Victorian Arts Centre) |
| Designer | Peter Seaborn |
| Costumes | Dorothy Rickards, Amazing Transformations |
---
Scroll back to Click Tab: The Production
---
On the Street
: