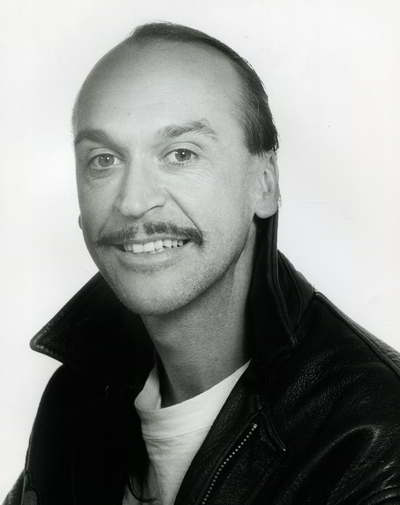 Photograph: © Ponch Hawkes 1993
| Founding Member | 1977 |
| --- | --- |
| Board member | 1984 - 1986 |
| Co-Artistic Director | 1990 |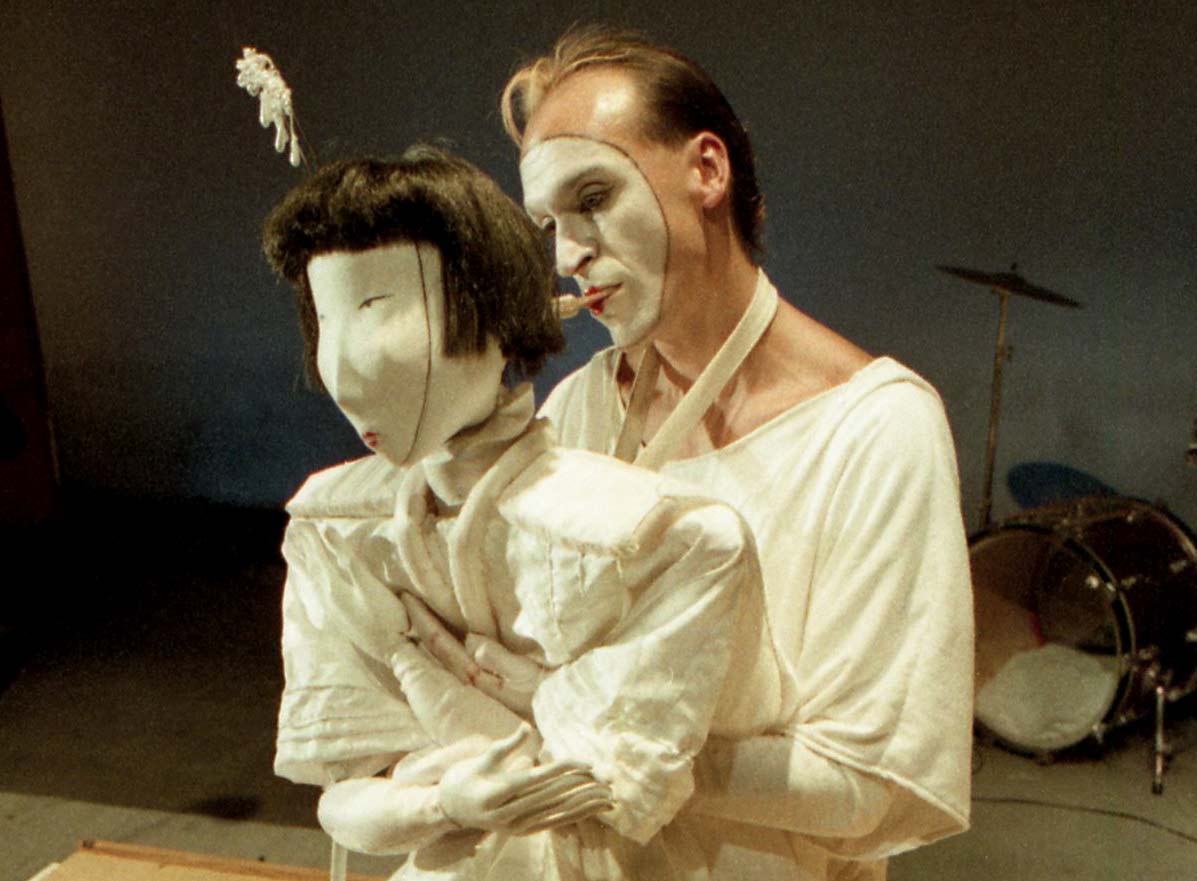 Photograph: © Ken Evans, 1984
---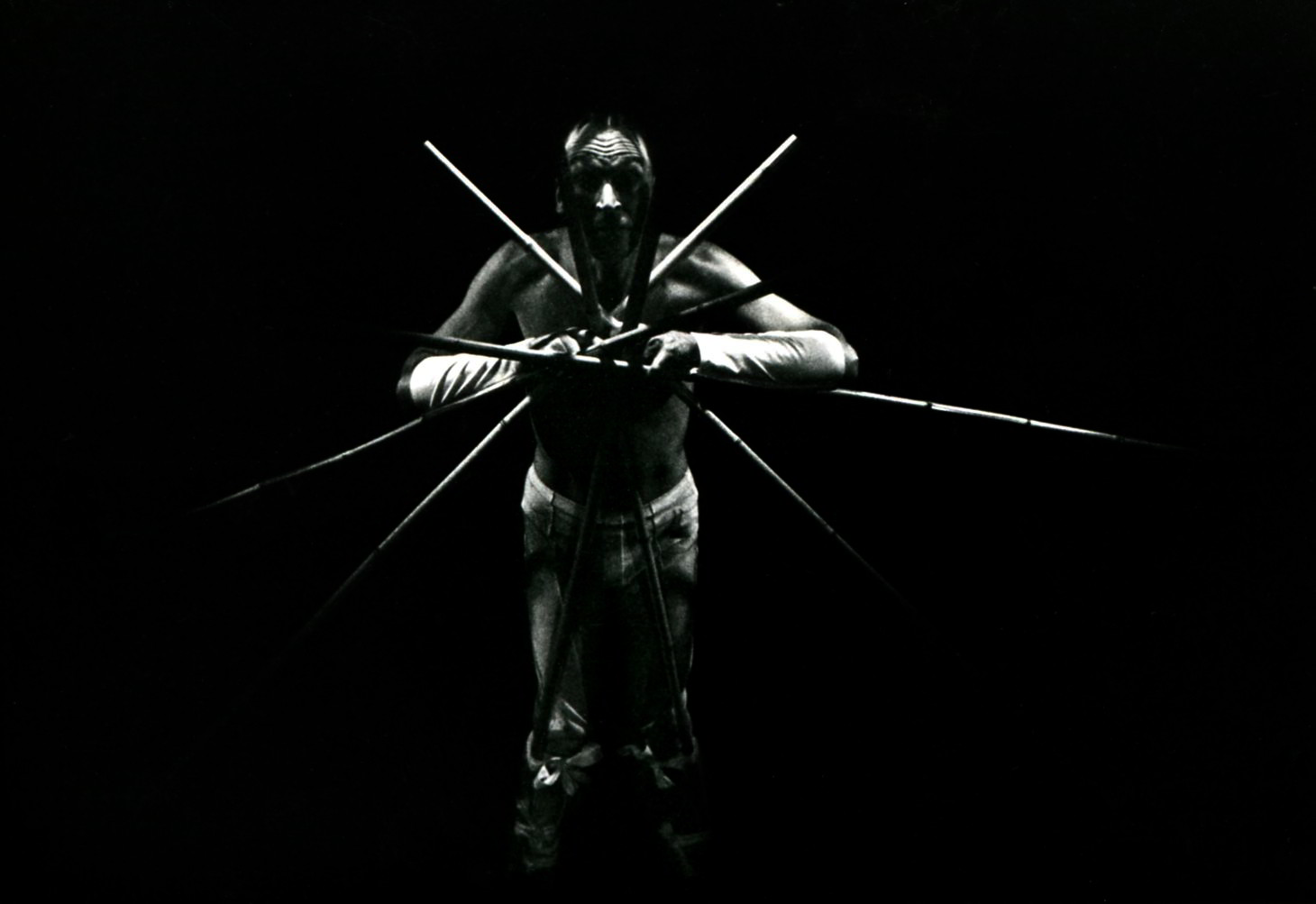 Photograph: © Helen Madden,1986
Peter James Wilson was a founding member of Handspan Theatre in 1977,
Known in the early days as Peter Pann both for his youthful charm and to distinguish him from the other prominent Australian puppeteer, Lyndon Peter Wilson, who founded the Tasmanian Puppet Theatre, he is referred to throughout the Handspan Theatre website as Peter J.Wilson.
Peter had been at the Parry-Marshall Puppet Theatre for a couple of years where he and Helen Rickards created a new contemporary play for inclusion in his schools program in 1977, The Farm Show. It was stylistically and conceptually different from Parry's work and he didn't like it much or program it often. Nevertheless, it was the spur for future Spanners in their resolve to innovate and make new work in the medium and Peter was a keen contender for Herman Van Wichen's project Hansel and Gretel.
Peter moved on from Handspan after its first shows to the Tasmanian Puppet Theatre in its winding up year. He returned in 1980 and with Andrew Hansen toured The Bunyip of Berkeley's Creek to schools and communities in Victoria and for the Northern territory Arts Council, securing Handspan's viability and profile in the national industry. Around that time, he toured with the newly established Polyglot Puppet Theatre in its first multicultural and multi-language (recorded) plays and in The Magic Pudding for the Marionette Theatre of Australia - early forays into his widely connected puppetry career.
Back at Handspan, Peter was an original cast member in Nigel Triffitt's Secrets and toured with the production for its five years. He and Philip Lethlean were the only company members to have done all its 294 shows. He was Cho Cho San's alter ego in Handspan's premiere production performing her complex and delicate whimsy to widespread acclaim. Later, he was an original and enduring cast member of Ariette Taylor's Four Little Girls which toured in Handspan's repertoire until 1997.
Keen to perfect his puppetry manipulation skills, in 1985 Peter enrolled in Philippe Genty's 9-week Residential Masterclass in Charleville-Mézières, France with Michele Spooner for which they developed Smalls. Smalls was the first and most successful of Handspan Vignettes productions which showcased the mastery of the art. The work toured across Australia and to Japan, giving Peter an opportunity to explore and hone image performance. It informed his passion and dedication to pure puppetry and gave him an independent profile.
After a year in 1990 as co-Artistic Director of Handspan with Trina Parker in which he produced his locally inspired children's play The Reading Boy, Peter was appointed Artistic Director at Company Skylark Skylark Puppet and Mask Theatre) in Canberra with whom he created major Australian puppetry works: Wake Baby, Inside Dry Water and The Hobbit.
His commitment to puppetry saw him initiate the National Puppetry and Animatronics Summit in Melbourne (2002); co-author a new book about the Australian industry with theatre critic and academic, Geoffrey Milne (The Space Between: Currency Press, 2004), and establish a Post Graduate Diploma and Masters in Puppetry at the Victorian College of the Arts with Gilly McInnes/Farrelly in 2004 (discontinued in 2010).
A master puppeteer and a leading Australian figure in his milieu, Peter J. Wilson has devised and directed outstanding work for the Australian and international stage in theatres and stadiums often with designer, Richard Jeziorny and Lighting Designer, Philip Lethlean.
See more about Peter at: Peter J.Wilson