---
Handspan's audiences and the people who helped to find them.
---
This section detailes and acknowledges Handspan's supporters who enabled the comapny to reach its audience.
HANDSPAN THEATRE's audiences spanned a diverse range of people across five continents, and included young children, old people and everyone in between. The settings ranged from intimate venues and school classrooms to European opera houses and huge outdoor events. The company reached a total audience of more than 750,000 people in more than 3000 live performances over its 25 year lifetime.
These audiences discovered Handspan's work in theatres (Mainstage and Vignettes), in outdoor locations On the Street, at festivals and events, in schools and community venues (For Young People) and on film and TV.
Handspan didn't aim to reach only particular kinds of audience, although it did commit to work for children and young people while also pursuing its more adult-focused work. Rather, when a new work began creation, the task was to find the right audiences for that particular show. Or, in the case of commissioned work, the commissioner often had an audience in mind.
But reaching these audiences was only possible through a remarkable group of people who, over its lifetime, provided the opportunities, the venues and the means to present the company's performances to a receptive public.
This section is about those people, often forgotten, who provide the nous, the know-how, the backing and sometimes take crazy entrepreneurial risks to support what they believe in sharing with audiences.
Individual articles about Handspan shows (see: Productions) detail venues and presenters, and list performance and audience statistics where available, see Tab: 'The Performances' on each show page.
---
Presenters
Handspan rarely found its audiences directly by hiring a venue and having to rely on box office income and the uncertainty of individual ticket sales.1 . The company often relied on presenters (such as festivals, venues and arts centres) to connect with its audiences. The presenters usually provided the venue, the marketing and sales and a fee to the company, often shouldering the risk of poor ticket sales themselves.
Some venues and festivals commissioned new works from the company and invested pre-production funds in the production, and several works were made in partnership with other arts organisations as coproducers (see: Co-Productions).
People inside and outside these organisations took the company on because they believed in the work and the people who were making it.
Handspan Presenters were crucial in giving Handspan opportunities to reach new audiences. Most of them are listed below. Many made unique contributions, several long before the company had established a track record or recognition.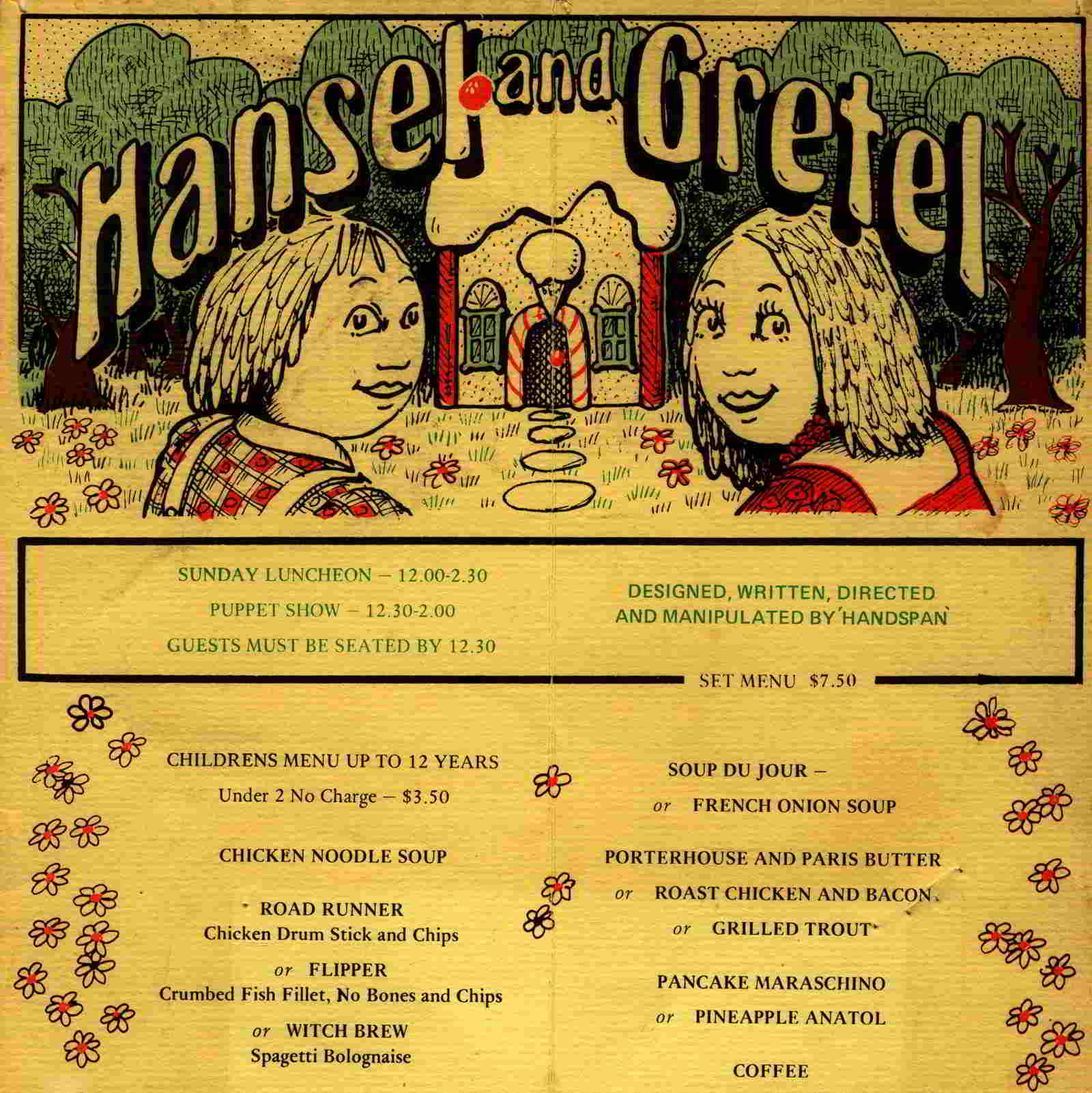 In Australia, Handspan created work that was presented by an impressive list of collaborators, including: • Melbourne International Festival • Adelaide Festival of Arts • Sydney Festival • Festival of Perth • Darwin Festival • Brisbane Warana Festival • Melbourne Next Wave Festival • Come Out, Adelaide • Out of the Box Brisbane • Castlemaine Festival • plus countless city and regional festivals and events.
Productions represented Australia at the Commonwealth Games Arts Festival in Edinburgh (Secrets) 1986; and Four Little Girls played for the King of Thailand's birthday celebrations (1996) and won the UNESCO Prize for Promotion of the Arts (Columbia 1994).
Much of Handspan's work On the Street was commissioned by the Melbourne International Festival, Castlemaine Festival and the Melbourne Moomba Festival in partnership with the Victorian Arts Centre (now Arts Centre Melbourne) who also hosted Handspan's 21st Birthday celebrations in 1998, and now hold a carefully housed trove of original Handspan documents, objects, puppets and other materials in their Performing Arts Collection, thanks to the Collection's Carolyn Laffan and Janine Barrand.
Supporters
Critical to Handspan's ongoing viability once it was established, as with many other companies and organisations, were the Australian Government's Arts Funding agencies - the Theatre, Literature and Music Boards of the Australia Council for the Arts.
Director of the Theatre Board, Michael FitzGerald, believed in the fledgling Handspan, and the company received its first Government funding in the early days of the Australia Council (1980). Naive in its reporting practice, Handspan abruptly lost its General Grant funding status at the end of 1985 and it was Roger Chapman, Director of Carclew in South Australia, who rallied Australia's arts community to protest, ensuring that it was regained in 1987 when under Trina Parker and Stephen Armstrong, the company professionalised its administration and management.
The Victorian state government was also supportive, and by the time Handspan closed in 2002, General Grant funding from both Federal and State Governments had been secure for some years, supplemented by project subsidy for individual projects from Government and private philanthropic organisations.
Sponsors
Handspan rarely ventured into commercial sponsorship. Company members were not connected in the corporate world and sponsor hosting and rewards were not attractive to that marketplace or a priority for establishment by the company.
Streets Icecream gave some dollars for their logo to be displayed on the vehicle with Streetwise tours; and Malaysian Airlines gave Helen Rickards a round-the-world airfare to set up the company's international touring options in 1985. One memorable closing night party for Secrets at the Universal Theatre was well-oiled by a wine sponsor with his newly-launched and very lethal Pear Liqueur.
In its early days, practical in-kind support helped the company set up and survive: Lyndon Peter Wilson at the Tasmanian Puppet Theatre sold Handspan his company's touring van for a song; John Pinder gave his Gestetner copying machine (originally passed on to his own fledgling business by Clifford Hocking) to the company on their arrival in Fitzroy; and Gary Roberts, Manager at the Gertrude St Branch of the Commonwealth Bank frequently enabled cash withdrawls for wages, despite missing the Friday afternoon bank closing deadlines while still on the road.
Friends
Handspan had a Friends of Handspan list from 1983. These were people who helped the company along with financial donations – not huge, but helpful, and were often the families and associates of company members. In return, Friends were invited to Opening Nights and received the company newsletter Fingerprint published from 1983.
Very many people made Handspan's quarter century of productivity and connection. No doubt there are more recollections that might be included: if you have some, contact info at handspantheatre.com.au with information for the record.
---
Footnote
---
PEOPLE
: