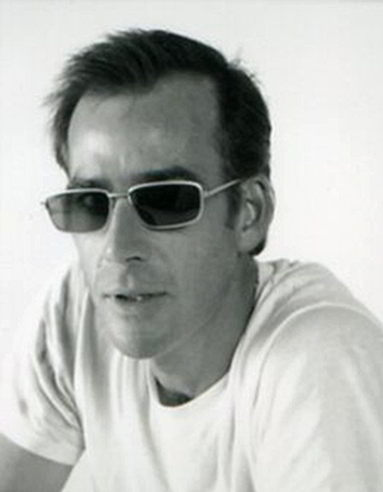 Photograph: © Ponch Hawkes 1995
---
Hugh graduated from Alexander Mackie CAE, Sydney in 1980 with a Diploma in Arts and co-founded rock theatre group, Funny Stories which toured Adelaide, Syndey and Melbourne until 1986.
Primarily a cabaret performer, Hugh played Goro in the Playbox production of Cho Cho San, in 1987 (no longer a puppet/actor role, but an actor in that production); and the MC in the 1989 revival of Nigel Triffitt's for the Sydney Festival. In both these productions, Hugh worked with Handspan members and proved both sentitive to puppetry performance and interested in the style of work.
Hugh first appeared with Handspan in Trina Parker and Andrea Lemon's 'visual parable of the third world' - Banquet and subsequently created the role of the Boy in The Reading Boy.
In 1992, Hugh performed in Ask for the Captain and Gulliver's Travels, and became a member of Handspan after David Baird's artistic directorship lapsed.
He worked with Rod Primrose to create his cabaret puppetry piece, Gilda which was part of Handspan's cabaret vignettes Below the Belt