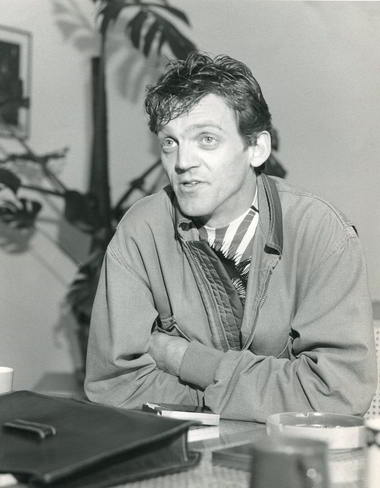 Photographer: Unknown circa 1983
Creative team
Secrets
Nigel came to Handspan as a Guest Director in 1992 after a very bad experience in Holland where his Illustrated History of Rock 'n Roll had been a flop.
With little else to keep him busy, Nigel brooded in Amsterdam and created the soundtrack for a work that he had discussed with Helen Rickards and Ken Evans for Handspan.
The result was Secrets, a benchmark production for both parties - it moved Handspan onto the mainstage and into international touring, and it re-ignited Nigel's own career, confirming his wunderkind status and launching his future success.
Nigel died in 2012.