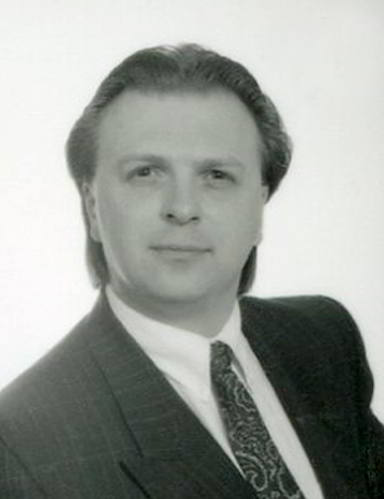 Photograph: © Ponch Hawkes 1991
| | |
| --- | --- |
| Artistic Director | 1991 - June 1992 |
David was Handspan's first Artistic Director appointed from outside the company membership.
He came to Handspan with an impressive CV. In hindsight, his listed experience was significantly over-inflated. Handspan and its Artistic Director selection committee, inexperienced in making such appointments, failed to have his credentials reference checked and as it transpired, his engagement in the company was an uncomfortable fit.
Expectations were high of an outside incumbent in this role, and Handspan members left him to it. Unfortunately for all concerned, he floundered.
David created The Crossing for the 1991 Melbourne Festival of Arts, and Ask for the Captain (1992). Also in 1992, he was Puppetry Director for Handspan's long-planned collaboration with the Melbourne Theatre Company Gulliver's Travels.
Gulliver was a challenging project on many levels, and David's lack of experience in the medium of puppetry and visual theatre became alarming apparent, and compromised the process. Regrettably, it saw the Melbourne Theatre Company ask him to resign from the play in production week.
It was a devastating situation for both David and the company and led to his resignation from Handspan as well as from the work.