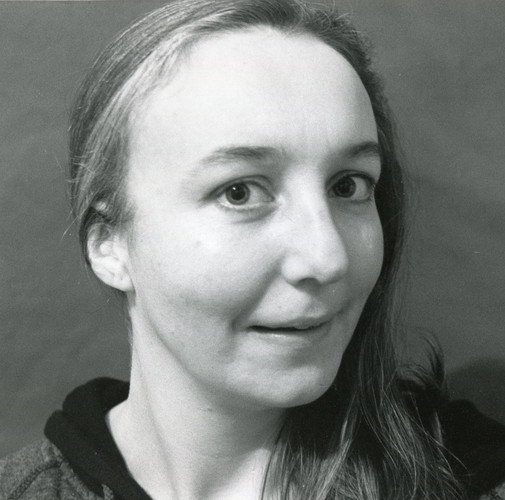 Photograph © Ponch Hawkes,1995
A Puppet Maker whose primary talents are in sculpture and construction, Mary subsequently made puppets for more that 10 Handspan productions during the 1990s.
She recalled her first engagement with the company:
After shyly daring to sneak up those lovely stairs at 108 Gertrude Street to ask if there was any puppet making work going, the first thing I was asked to do was sculpt a giant penis (Cleverdick) and fashion a mouth mechanism for him to star in We Repeat Ourselves I was astonished by the unexpected 'honour'. Thanks Rod Primrose and Michele, goes to show that you never know what you can do 'til you try.
Mary Sutherland: Correspondence 20 August, 2020
---
---
Mary performed in The Tin Soldier and the Paper Bag Princess created by Handspan with the Queensland Performing Arts Centre for the 1997 Out of the Box Festival and was designer for Handspan Visual Theatre works: The Phoenix Cycle parade for Melbourne's Moomba festiaval in 1998 and for the company's last independent work, Lift 'Em Up Socks.
Mary and her partner Joe brought The Booknook to Melbourne in 2018: Australia's oldest performing arts specialist bookshop: stocking play scripts, drama theory and teachers' resources, poetry, speech, dance, media and arts texts / biographies.
The Booknook
---
---