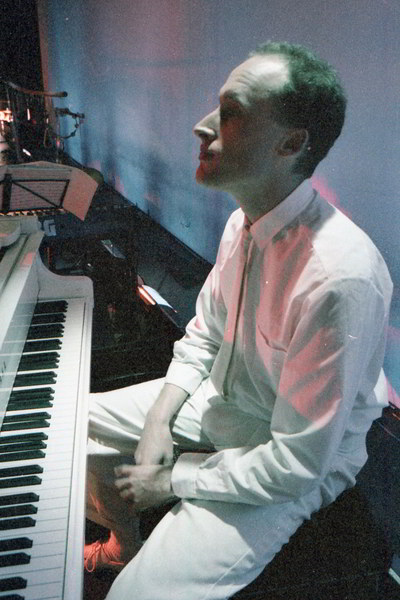 Photograph: © Stephen Hall, 1984
Boris Conley was a Guest Artist with Handspan Theatre in several productions.
After graduating from the Victorian College of the Arts, as musical director, composer and musician, he was a founding member of the Murray River Performing Troupe and worked with the Flying Fruit Fly Circus and WEST Community Theatre Group.
He first worked with Handspan as Musical Director and Composer for the company's original production of Cho Cho San in which he also performed on piano with Dalmazio Babare, percussionist in 1984. (later playing Sharpless in the Playbox revival of the work in 1987)
Boris again worked with Handspan as arranger for David Baird's music and performer in The Crossing (1991); and was composer for Viva La Vida - Frida Kahlo (1993).