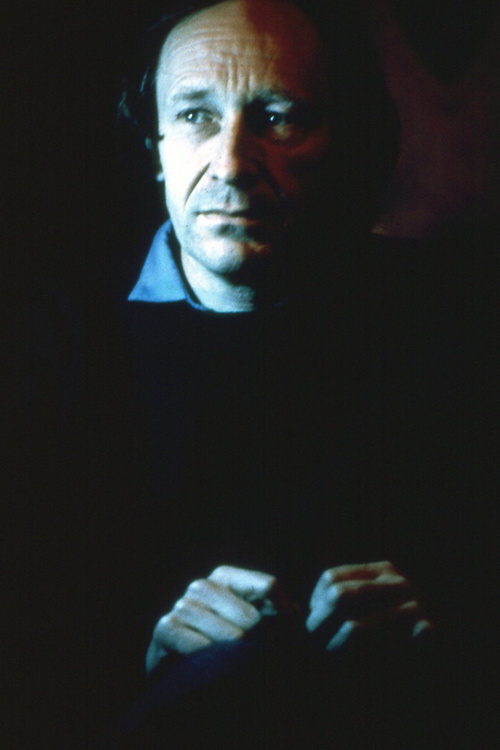 Photograph: © Peter Akbiyak 1985
Peter Oyston was a Guest Artist with Handspan in 1985, director of The Haunted.
Recently resigned from the Victorian College of the Arts (VCA) where he had been its foundation Dean, Oyston introduced Andrea Lemon and Ian Mortimer, graduates from the VCA, into the Handspan ensemble for the production.
Peter knew Clive Scollay, in Alice Springs, cultural facilitator in the local outstation indigenous communities, who was working with Handspan on the project, and was passionately keen to undertake the desert research and make a theatrical production based on the experience. Through Clive, the connection was initiated.
Like Handspan, Oyston wanted to emulate Peter Brook's creative development process for The Conference of the Birds and led a 3 day/3 night immersive 'theatre laboratory' experience with the company performers during the desert retreat.
See The Haunted & Haunted Roadshow.