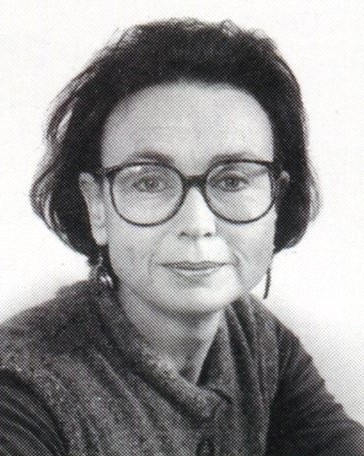 Photograph: © Ponch Hawkes,1995
Laurel Frank arrived at Handspan Theatre's Gertrude St Studios in 1981 and rented workshop space in the crowded third floor headquarters. She remained in the studio until 1985 when she and Trina Parker found larger (and quieter) premises to share - Laurel's 'space', tolerantly shared, had been hitherto a sewing bench and drafting table in the walk-through central hallway of the Handspan area!
A freelance designer and creator of costumes, Laurel was a member of Circus Oz and has remained its chief costume designer into the 21st century. Laurel also made puppets, props and sometines sets for theatre of all kinds, indoor and outdoor events, and film.
She designed and made Sam for Streetwise - a modified bunraku puppet that appeared in Handspan's Handmade projects and occasional activities over a decade and now resides in the Performing Arts Collection at Arts Centre Victoria; was designer for Daze of Our Lives and contrrbuted formally and informally to the creation of many more Handspan productions.
While never a "Member" of the Handspan company, Laurel was always a part of its team that shared ideas and design concepts within a collective and generous artistic philosophy and enthusiasm.
---