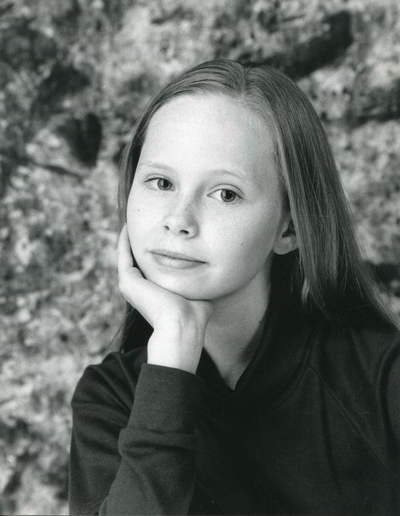 Photographer: unknown, 1994
Chloe performed her first professional roles with Handspan Theatre in Ariette Taylor's adaptation of Picasso's Four Little Girls, touring as Third and Fourth Little Girl in remounted seasons of the work to Columbia, Indonesia, Thailand and Venezuela (1994 - 1997).
Chloe later worked extensively with Ariette in Keene/Taylor Theatre productions of Daniel Keene's plays while studying Law in Melbourne.
Chloe is now a practising lawyer and an emerging playwright.