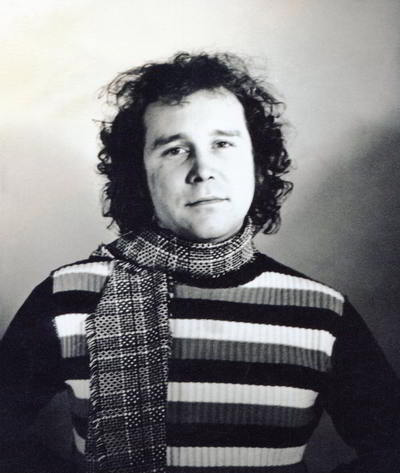 Photographer unknown circa 1979
---
Roy was a very early member of the Handspan collective.
A professional puppeteer, Roy worked with the Marionette Theatre of Australia - a "Tintookies" puppeteer in 1976 revival production of Peter Scriven's The Magic Pudding'.
Roy was a signatory to Handspan's early administrative partnership (1978 - 82) and involved in the company's actities and productions as a co-devisor, performer and puppet maker until 1983.
One of Roy's most challenging and most memorable roles was as Gulliver in the Handmade production of Gulliver at Kealba (1979). Roy made and operated the lifesize 16th century sea captain through all his journeys to strange lands. The lands were peopled by puppets made and scenes enacted by Years 11 & 12 English Literature students at Kealba High School in western metropolitan Melbourne. The project which culminated in a large gymnasium promenade performance was developed through a six-week artist-in- residency led by Roy and the Handspan company.
In 1983, Roy established his own puppet company, Jika Jika Puppets and in 1986, started Real Fantasy Theatre with wife Julie. Real Fantasy moved from Melbourne to Queensland around 1995 and operated there till 2006.
Creative team
Hansel and Gretel - Out of the Booth
Gulliver at Kealba
Production team
Gulliver at Kealba
Gaudio Visuals